Resident Suites
Each resident suite is approximately 245-270 sq. ft.
Unless specially arranged, all resident suites in the East Tower are single rooms to promote privacy and to create a sense of home.  Each room has:
In the ensuite washroom: a wheelchair accessible toilet, vanity, and a shower facility.
Nurse call system and pull station by the bed and in the washroom.
Ceiling lift track.
Memory box by the door of each resident suite to display keepsakes and to personalize the suite
All rooms are equipped with emergency power outlets so that care needs will not be compromise in the rare scenario of a power outage.
Resident Lounge and Dining Room
Located within each house, the resident lounge and dining room is an open space for residents to dine, socialize, and participate  in group or individual leisure activities.  Three times a day, freshly cooked meals are prepared at our central kitchen onsite, delivered to each house, and served based on each resident's preferences from the servery in the house.
Quiet Room
Located right by the dining room of each house, the quiet room offers a space for residents to read, meditate, and meet with visitors.  A resident who has visitors during the meal hour can also use this room to have a private dining experience.
SPA Room
A therapeutic bathtub is available for residents' use in the SPA room.  The room is equipped with ceiling lift to ensure all residents have access to a bath should they desire one.
Sundeck
An outdoor space in each house is available and is equipped with a clear safety guard rail that is seven feet high.  Residents can enjoy fresh air right in their own house.
Exercise Room
Residents will receive physiotherapy and will be able to partake in exercise programs using the specialized equipment in this room. Specialty flooring is used in this room to enhance residents' safety during their exercises.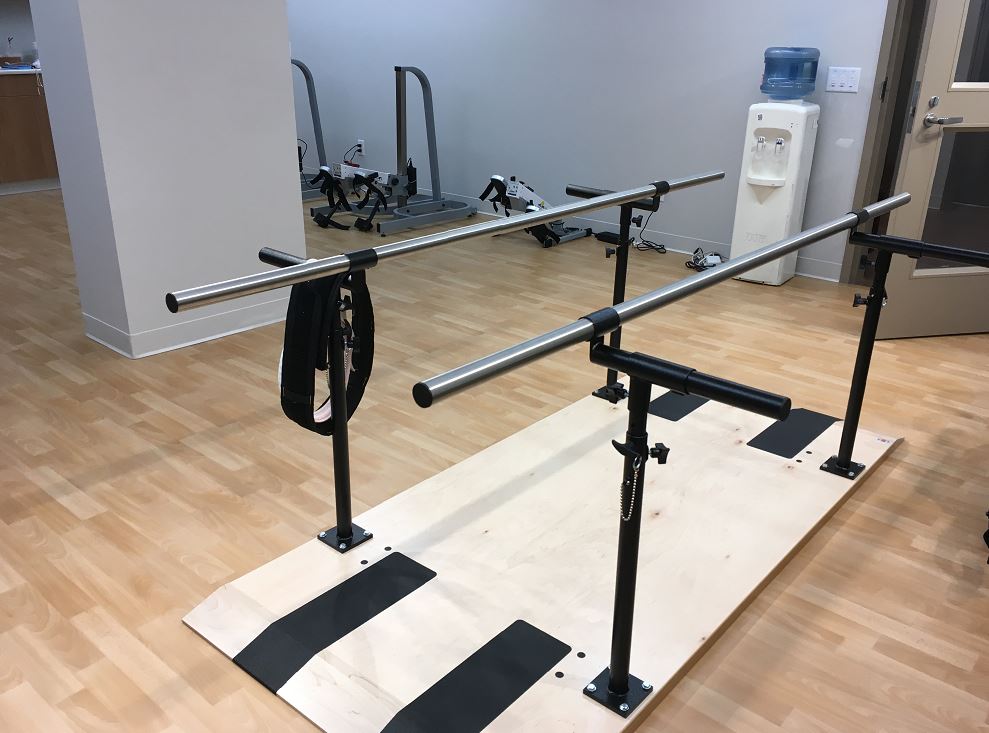 Dental Clinic
The Dental Clinic is a collaboration with UBC Geriatric Dentistry.  The room is equipped with a modern dental chair and X-Ray machine, and residents at Villa Cathay can receive dental services in house without the hassle of travelling to an off-site location.
Care Conference Room
This meeting room is where the resident, family, and the interdisciplinary care team meet to discuss the resident's care plan.
Hair Salon
A team of volunteer professional hairdressers come to provide haircuts at no cost for the Villa Cathay residents
The following amenities will become available when the West Pavilion of Villa Cathay is complete:
Community Centre 
The Community Centre is located right by the lobby, across from the reception desk. Entertainment programs of larger scale, such as singing and dancing performance groups, bingo, and other various special programs will take place in the Community Centre.  Residents can come to the Community Centre to enjoy the programs and mingle with residents from other floors. The Community Centre is also equipped with a wheelchair accessible oven and stove to enhance the variety of recreation activities for our residents.
Garden 
Connected to the lobby through the cultural corridor on the first floor, the garden offers a landscaped outdoor area where residents can take a walk and enjoy the breeze on a sunny day.  The paved walkways and benches will support residents to adjust their pace and rest as they come and walk in the garden. There are raised, wheelchair accessible planting beds to provide access to horticultural activities.