Villa Cathay is empowered by a team of passionate and professional nursing care team to ensure that each senior's physical health and psychological well-being is taken care of. We develop a holistic and individualized care plan to meet each senior's care needs, preferences, and characteristics. 
Villa Cathay's Model of Care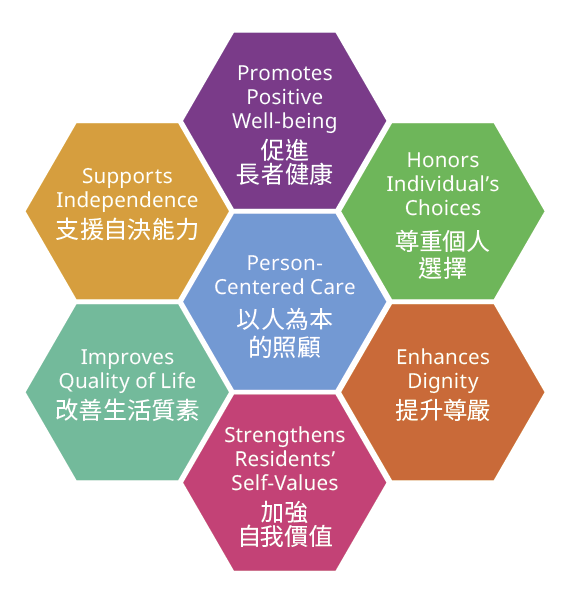 Professional Health Care Team
Our full-time professional nursing care team provides care to our seniors at our long-term care home. Registered Nurses, Licensed Practical Nurses and Registered Care Aides provide round the clock care for our seniors.
Our professional care team works closely with each senior's physician, contracted pharmacist, physical & occupational therapists, and other external providers to achieve high-quality individualized care.
Nursing
A registered nurse (RN) leads a team of professionally trained staff, including license practical nurses and resident care assistants to care for our seniors. RNs also monitor vitals, provide ongoing assessments and administer medications and treatments for residents.
In addition to the nurse on duty who cares for the seniors every shift, every senior at Villa Cathay has a primary nurse. The primary nurse is responsible for their senior's annual and quarterly care plan.
RESIDENT CARE ASSISTANT
Resident care assistants play an important role in supporting residents in their daily activities and personal care. They assist the seniors from:
assisted eating
personal hygiene
grooming
dressing
toileting
mobility
positioning
transferring
emotional and social support
We provide care based on each senior's ability to live as safely and independently as possible.